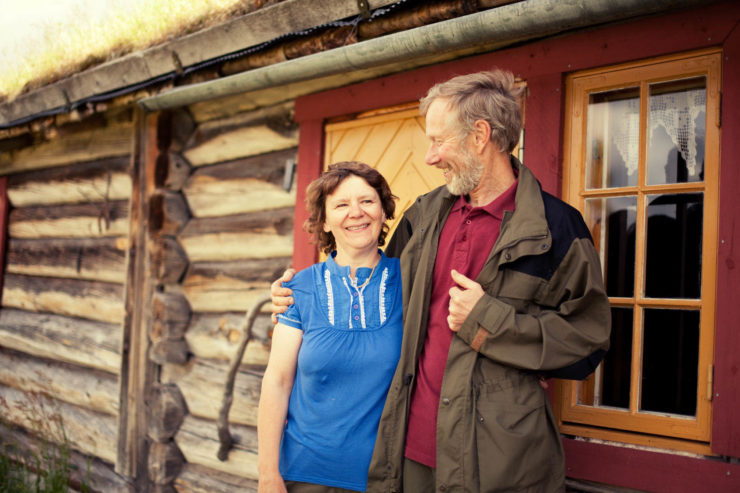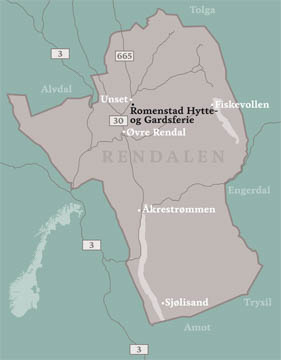 Romenstad Hytter
Unsetveien 513, 2484 Rendalen
Tel. 62 46 87 63 / 916 37 475
post@romenstad.no
www.romenstad.no
At Romenstad three generations wish you welcome to our farm. Grandmother Gulle and Grandfather Ole Karl are responsible for the tourism, Katharina and Odd for the farming, Tiril and Ole Erik for playing with the other children that come to visit.
We wish to convey the tradition and history that have belonged to our farm in generations – through experience, storytelling, buildings and food. We are all committed to working on the farm, and to giving our guests the best stay possible!
Accommodation
The building Buloftet on the farm dates back to the early 19th century. It accommodates four people. Vevstua is part of the same building and holds two. On the farm is also the rare Barfrøstua, which accommodates five people. Seterstua on the mountain farm holds nine people. On the mountain farm is also Seterbo which holds four people, Misterhytta eight people in four bedrooms and Mathishytta eight people in three bedrooms.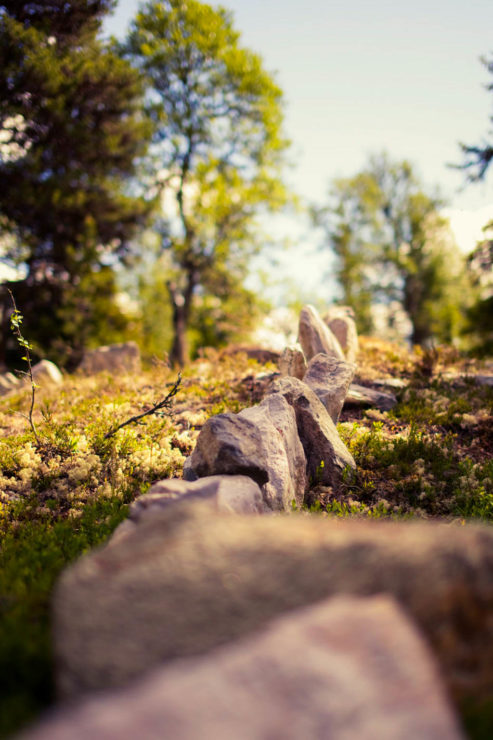 Heritage park
We take you on an exciting walk through old hunting history. Here we walk among old trapping pits that indicate high activity several hundred years ago. You can also experience reconstructed trapping pits and see how they worked when they were in use. We will gladly serve traditional food from Rendalen together with a day of cultural history.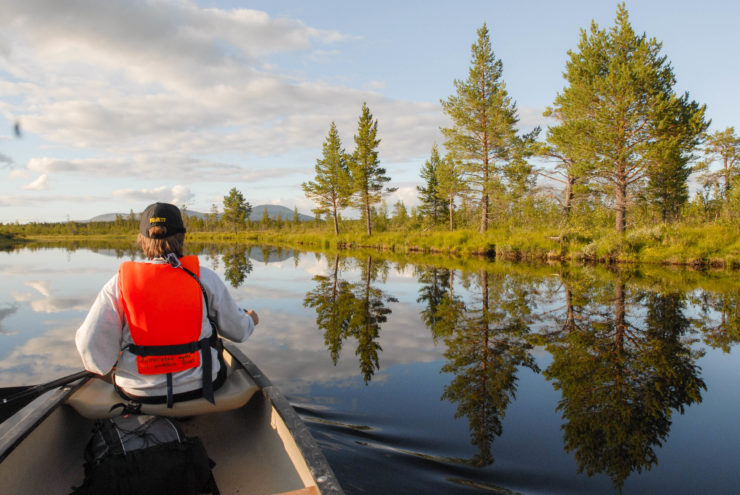 Canoeing
Gliding over calm water in a canoe, with nature up close, gives a wondrous distance to everyday life. The bird life is undisturbed by the canoe and there is a fragrance of flowers and summer around you. You can experience the pulse of Norwegian nature!