Åkrådalen
From Fiskevollen you can paddle with us into Lille Sølensjø nature reserve. Here we find traces of people who lived in the area several thousand years ago.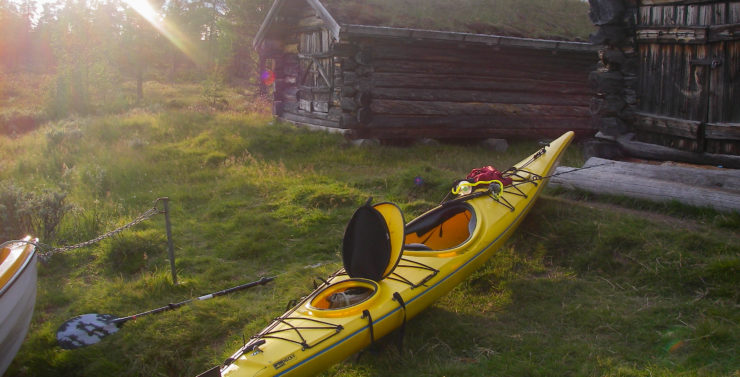 Haugsetvollen
If you prefer paddling without a guide, we can recommend the trip from Sølenkroken and down Sølna towards Fiskevollen. We have canoes for rent. 
Romenstad Hytter
Rent a canoe from us and glide through calm water. With nature so close, you get a strange distance to everyday life. We have five sturdy Discovery canoes with a large loading capacity.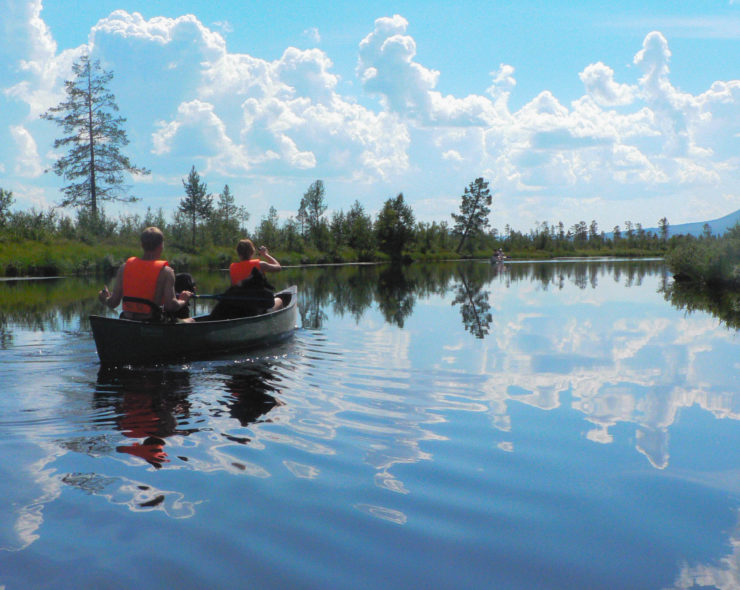 Close to nature
A canoe or kayak takes you close to nature, and nature comes close to you. Seldom do you experience tranquility as clear as when you canoe or kayak down a river. We have trips suitable whether you are an experienced paddler or have never paddled before. Paddling quietly down the river brings you close to the wildlife. Here you can experience rich bird life and watch the beaver tirelessly at work.
Fishing or just paddling
You can try fishing from a canoe or kayak if you wish. If you catch fish, your hosts will help you prepare a good meal with self-caught trout or whitefish. Or maybe you would just like to enjoy the quiet. Stops are highly welcome on a canoeing trip in Rendalen's kingdom. Coffee made on the camp fire and some good food – not bad!