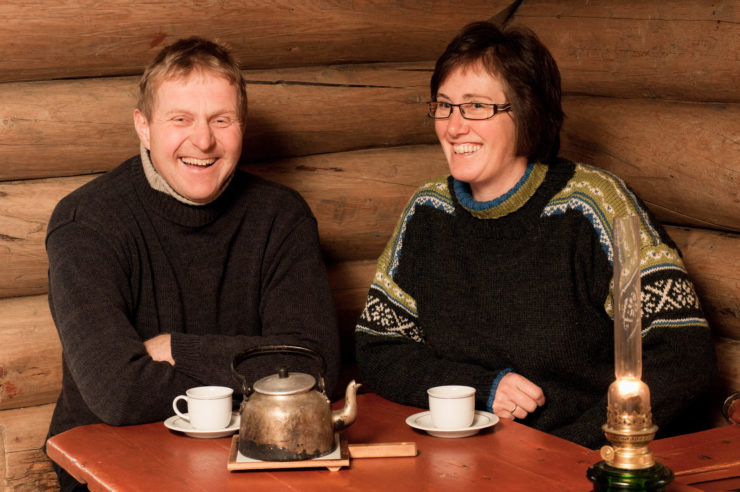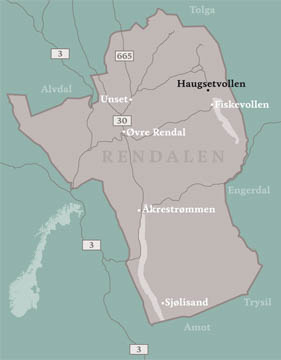 Gunn Randi Finstad
Ustu Haugset, 2484 Rendalen
Tel. 62 46 83 90 / 995 601 71
gunnrandifinstad@hotmail.com
When Gunn Randi was a little girl she always spent the summers with her grandmother and grandfather on the mountain farm. I especially remember the pleasant time spent tending the cows. If my grandparents had some time to spare, they went for a hike in the forest or mountains. The good moments from my childhood is something I together with Gjermund and our children Silje, Elen and Gunnhild, wish to pass on to people growing up today.
Mountain farm vacation
On a traditional mountain farm with dairy cows we offer a vacation for the whole family. On Haugsetvollen you can join us tending for the cows and experience the special bond with the animals.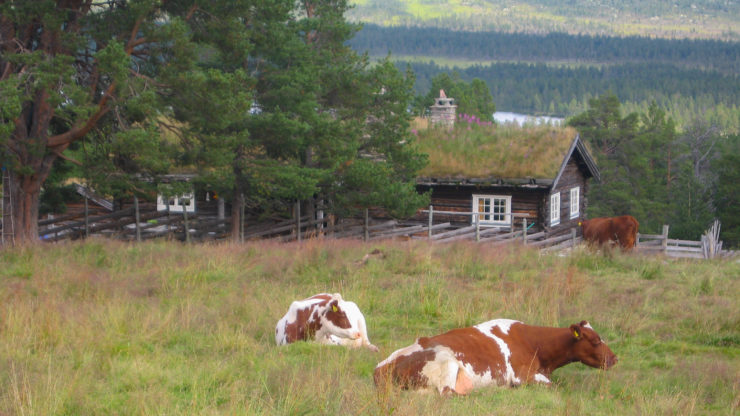 The children can play with the calves and splash in the stream – just like they've done through all times.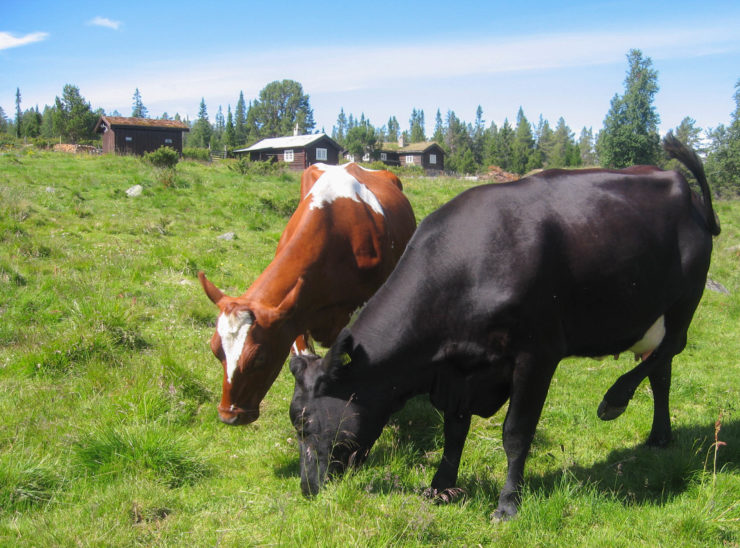 You can spend the night in a cabin accommodating four people, a cabin with a family bunk bed, or a mountain farm house with two family bunk beds. The cabins have both a wooden stove, propane stove and kitchen equipment.
We have welcomed guests here ever since Gunn Randi's grand parents worked on the mountain farm. Many return year after year. So if you wish to be our guest you should book a stay early!
Hiking opportunities
Near Haugsetvollen there are many great hiking opportunities. We can offer a rich bird life and fishing in lakes and rivers. People have traveled through here since the Stone Age, and not far from the mountain farm there have been several discoveries of cultural heritage.
You find River Sølna nearby, and it meanders peacefully downwards to Lake Sølen. How about a trip to Fiskevollen, which can be reached by foot or by sea?
There are also great mountain trails and roads to the other mountain farms in the area for those who prefer bike riding or perhaps a hike in the mountains?