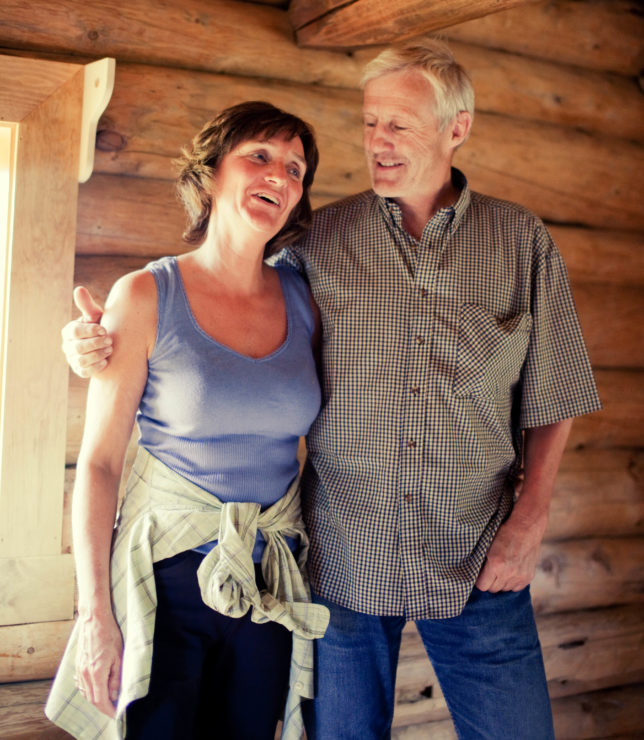 Marit Kveen and Jens Tore Løken
Gamle Kongevei 3940
2484 Rendalen
Tel. 990 12 131 / 907 51 415
marit@akradalen.no
jens.tore@akradalen.no
www.akradalen.no
At the foot of the majestic mountain Sølen, not far from Norway's largest inland fishing village, Fiskevollen by Lake Sølensjøen, lies the mountain farm Åkrådalen. The farming ceased here in 1957, but we still have cows grazing here and new activities keep the area alive.
The mountain farm, with its great location looking out on lakes and mountains, gives us rest and new energy. In 2007 we started a painstaking work restoring the main house. In 2012 we were ready to start using the old cowshed from 1922 as a dining room. It has become a unique and comfortable room seating up to 70 people.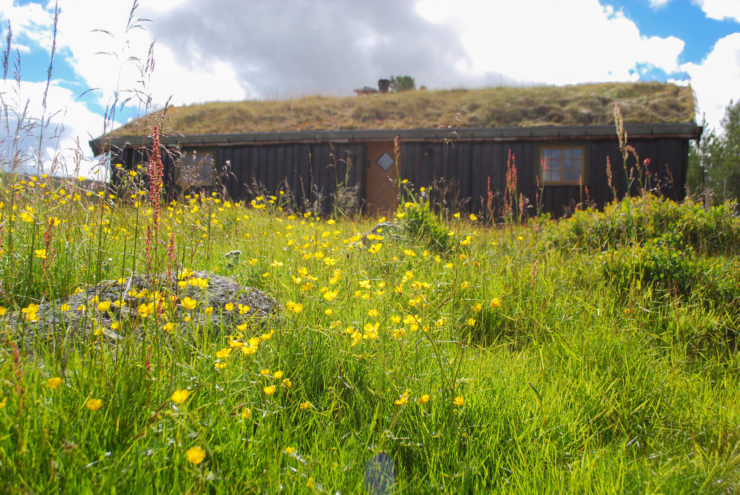 Aside from traditional farming we are both trained nature guides and dedicated to sharing the rich natural and cultural history of the area. We also enjoy performing songs and poems as a part of the experience and serving local food from Rendalen. Are you planning a birthday, gathering of friends or colleagues, wedding, family reunion or something entirely different? Contact us!
Local food
We focus on local traditional food with whitefish from Sølensjøen and venison from the forests and mountains of Rendalen.
We serve lunch/dinner menues, coffee and cake if you order in advance. Maybe you have something to celebrate and want a special atmosphere up in the mountains? We can also facilitate school classes for teachers wanting to give their students an alterative day. Or maybe you are a member of a history society, hiking association or you name it! We make sure you get a rare experience.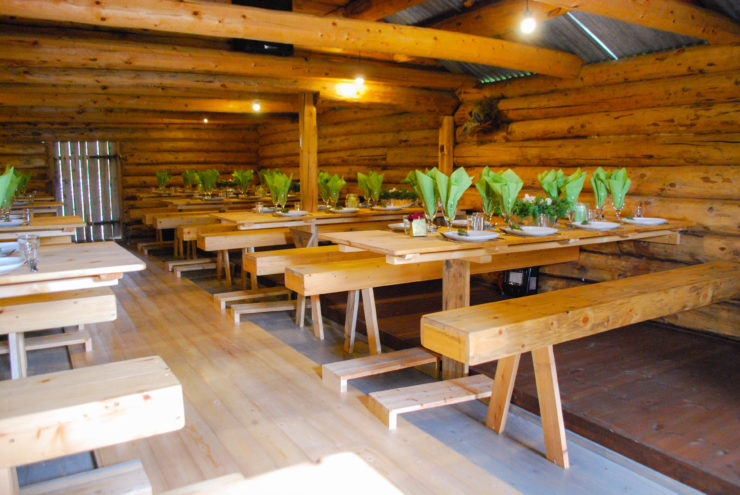 In kayak with guide
We have six kayaks for rent, or we can accompany you in this fantastic paddling eldorado. You can bring a tent and sleep outside or take day trips from Fiskevollen. Here you can meet the beaver up close, see reindeer and moose, listen to the birds or just be present with all your senses.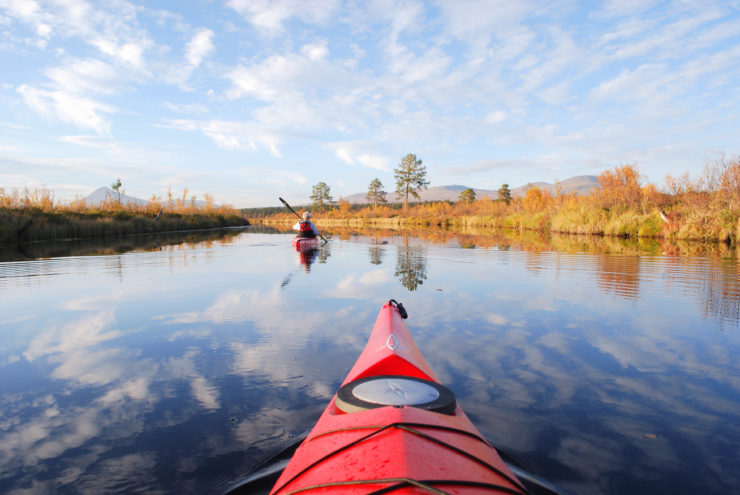 Hiking guides
The main attraction is a guided tour of Fiskevollen, the old and well-known fishing village with its huts and boat houses, making up its own society here far into the mountains. The Rendal people survived on fish through lean years and many tools are still preserved. We tell you the story. Maybe you can buy fresh or smoked whitefish from a local fisherman who still uses the greater part of summer fishing.
If you want a trip to Sølen we recommend a guided tour to the remains of an old trapping area for reindeer in Vesleskaret. Reindeer trapping has a long tradition and the game has played an imporant role in providing food and income. We also recommend a guided day trip to Sølenhølet, the Sølen cathedral. We bring lunch and walk in a majestic landscape with interesting geology.